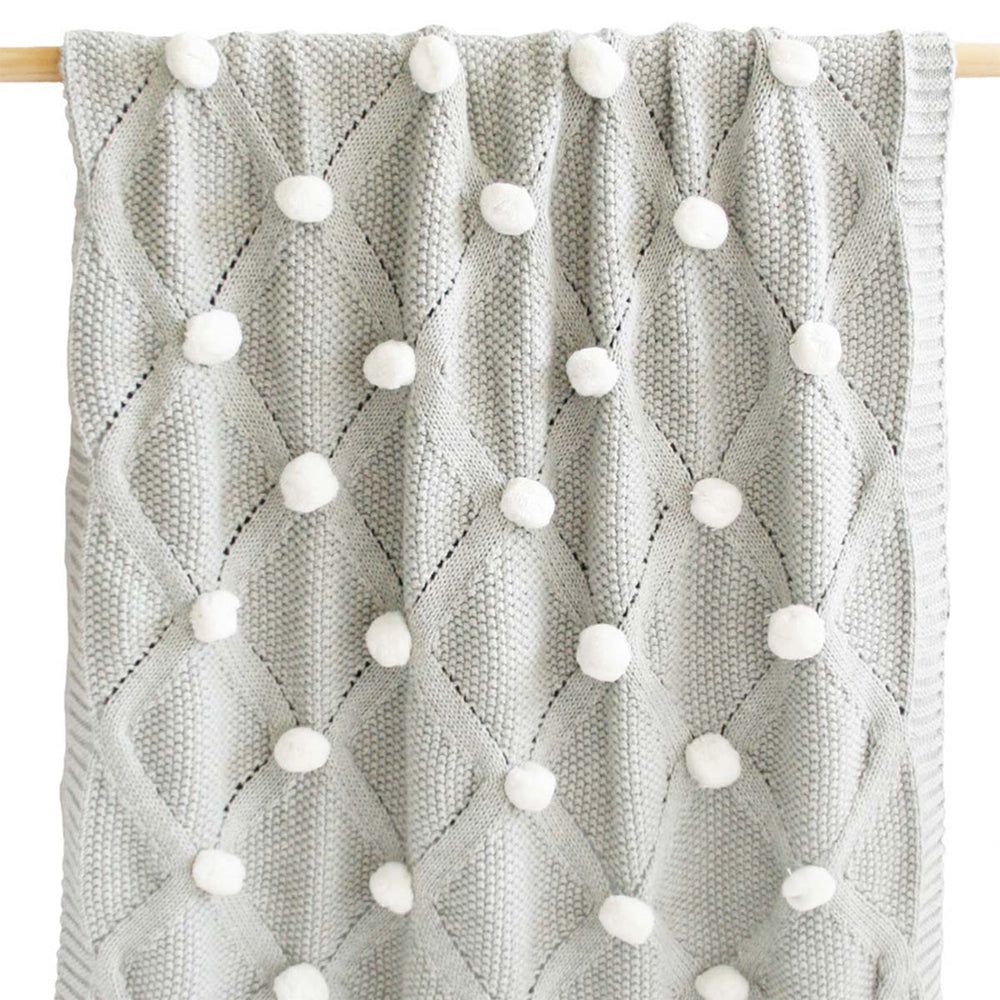 Alimrose
Ivory Pom Poms Grey Knit Blanket
Gorgeous is too subtle a word to describe this grey chunky knit blanket with a delightful array of ivory pom poms.  Made of 100 percent cotton, this blanket will make you 100 percent happy to know that your little one is wrapped in such comfort and beauty. Check out the  ivory knit blanket with pink pom poms and other items in our Alimrose collection.
A beautifully soft pom pom baby blanket. 100% cotton. 100cm x 70cm
Never leave blankets alone with a baby unattended. Follow safe sleeping guidelines.
Features soft pom poms and a trellis knit pattern
Gentle hand wash. Lay flat to dry.