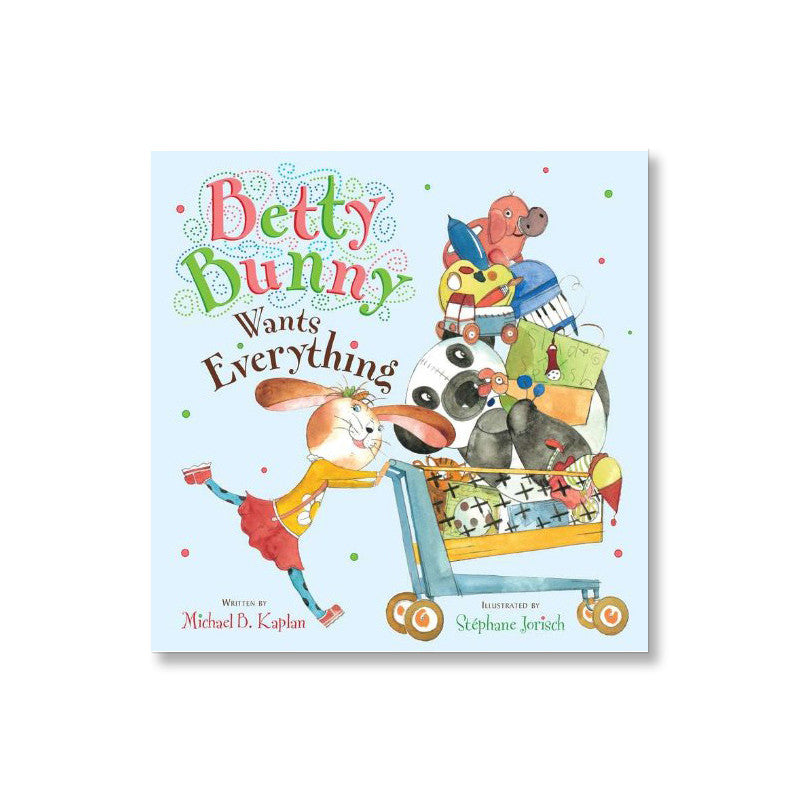 Penguin Books
Betty Bunny Wants Everything!
Betty Bunny doesn't know why she can only buy one toy in the toy store when she wants them all. Her family tells Betty Bunny she can't have everything she wants and come up with a lesson to teach her the value of money and spending limits. But the precocious bunny comes up with a hilarious loophole. Betty Bunny's preschool perspective and negotiating skills will leave you in stitches.
This hardcover picture book in the Betty Bunny series is by author Michael B. Kaplan, creator of Disney's T.V. series Dog with a Blog.